Much of the attention to 'woke' politics in higher ed assumes that the curriculum is a major driver of it – that students learn new ways of thinking about race or gender or inequality from their classes. This is a topic where the analysis of millions of syllabi can perhaps shed some light. At the risk of saying something both obvious and controversial, the curriculum of US higher education is very 'small c' conservative, built around long-term, slow-changing approaches to skills and knowledge in different fields. Our data suggests that it is, over the short and medium term at least, pretty insensitive to political and cultural change, and even to major shifts in knowledge and technology. This varies somewhat by field, of course, but not by that much.
We can test this claim in limited ways with the 'Trends' dashboard in OS Analytics, which permits keyword and phrase searches across the descriptive content of 18.7 million syllabi. What jumps out? Well – restricting the search to US syllabi – few classes deal with the main topics of 'woke' politics at all. Under 5% of classes reference "gender." 3% reference "race." Zoom in on some of the more contested vocabulary around these topics and mentions become very scarce. "Marxism," "transgender," and "critical race theory" each figure in around .1% of classes -- 1 in 1000 classes.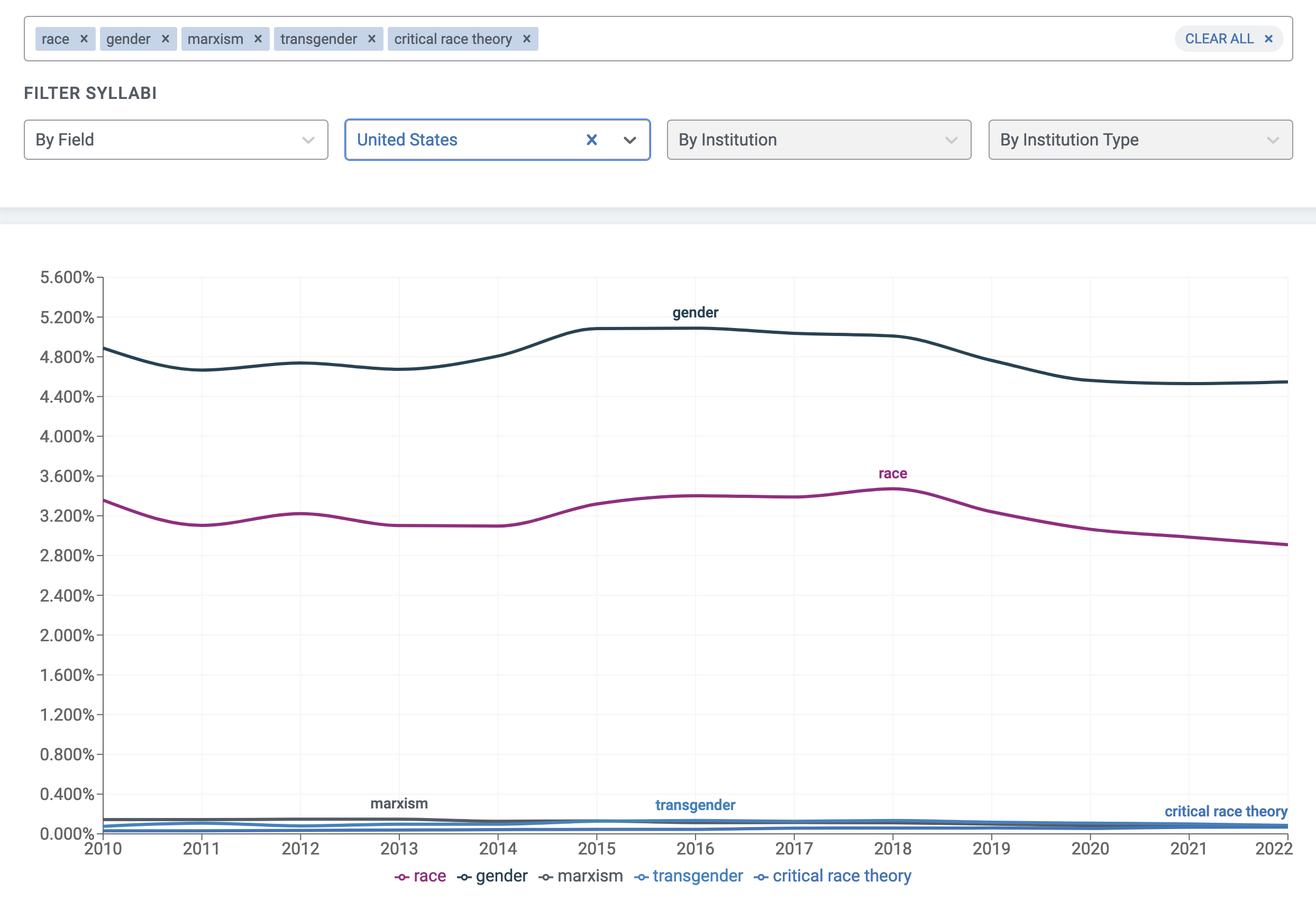 Limit the range to R1 and R2 (research) universities and the percentages increase to around.... .2%.